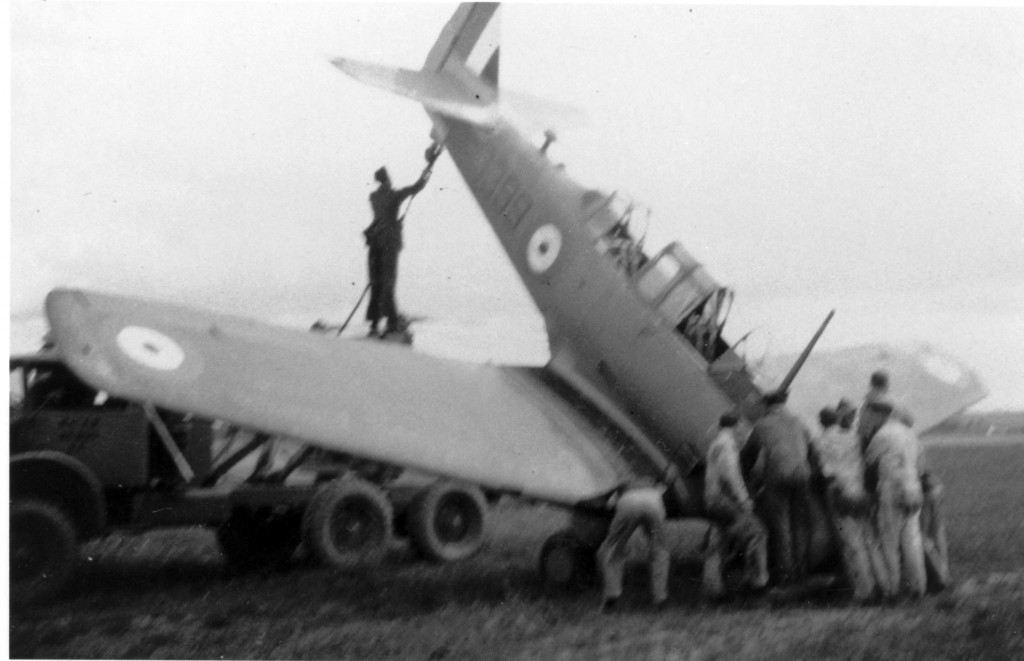 Restoring aircraft is what we do!!
Our Restoration Team works alongside our many members and teams who provide research, recovery, and archival information to allow us to restore our aircraft to a pristine and airworthy condition.
The team consists of a number of dedicated volunteers who are committed to re-constructing aircraft and preserving the history of Canada, the RCAF, and the BCATP.
After the aircraft is brought up to an airworthiness status it is then added to the CHAA flight line.
We are currently restoring two Harvard aircraft to their former RCAF glory. One is a Harvard Mk II (3191, C-FMTX) and the other a Harvard Mk 4 (20304, C-FBZT).
During our years of restoration work we have completely restored a North American Yale (3399) to its former glory and have brought a Tiger Moth back to life once again.
Interested volunteers are always WELCOME!
Restoration work is conducted every Tuesday, 9am – 5 pm.
Visit the Restoration hangar to become involved or contact:
KEEP 'EM FLYING